Evolution U Coaching
Welcome, summer!
I remember when I was kid how excited I was for summer. Summer was the time of year I got hung out with my friends all day and run the streets of the neighborhood, playing chase or hide and seek. I remember I would spend hours hanging out at the park near my house swinging and sliding or playing ball with my friends. Or, we would all head to the city pool and hang out there for the day. Ah, the exciting and playful times of summer.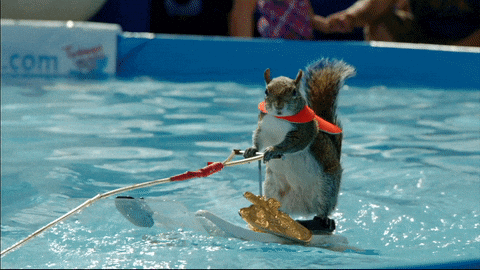 What are some of your sweetest memories from summers past? What were some of those things that you did that brought happiness and joy into your life? How did playing and having fun make your life better? How did you feel after spending the day playing?
How much time do you spend playing and enjoying summer fun today? My guess it not very often. You've got so much to do and so little time that the very thought of doing something outside of your normal to-do list literally causes you to stress out. You feel guilty for enjoying life and having fun when you know there are things that should be or need to be done.
Brene Brown shares in her book The Gifts of Imperfection:
"play helps us deal with difficulties, provides a sense of expansiveness, promotes mastery or our craft, and is an essential part of the creative process".
Think about how much different your life would be if you allowed yourself to cultivate some play in your life. Maybe you would feel less stressed and happier. Think about an easy breezy summer morning enjoying some fun times with friends. Taking a stroll, a hike, or a long run around a lake or forest trail. Goat yoga in the park on a Saturday morning followed by a walk through your local farmers market. There is no limit to the fun things you could do this summer.
To help you find the fun this summer, I want to invite you to join the
Summer Fun Challenge 2018!
This challenge is super easy and the only rule is you've got to have some fun.
Here's what you need to do:
1. Click on this link: Summer Fun Challenge 2018 to grab your FREE Summer Bucket List.
2. Fill out the FREE Summer Bucket List with all the fun things you want to do this summer.
4. Start making plans to do those fun things
5. Do those things and HAVE FUN!!!!
6. Post/share your pictures of you having fun with Evolution U Coaching's FB page with #summerfunchallenge18.
To help you get started, here is my Summer Bucket List for some inspiration.
Special Announcement
First, I just want to send out a huge thank you to everyone who has read, commented, liked, or shared W.O.W Wednesday since I started this year. I cannot tell you how much I appreciate your friendship and support over the past 6 months. I look forward to continuing to serve you and this community.
Because it is summer and we just closed on our new house here in Texas, I have decided to scale back W.O.W Wednesday to twice a month starting in July (that's next week). W.O.W Wednesday will come to you on the 1stand 3rdWednesday of the month for July and August. I will resume my regular schedule beginning in September. There are a lot of great past Words of Wisdom if you are looking for inspiration during your morning coffee during the summer.
I'm not gone, just taking a break and enjoying some summer fun and sun. If you need anything or there is anything that I can do to support you this summer please feel free to connect with me. You can DM me through Facebook and Instagram or you can send me an email at donalisa@evolutionucoaching.com.
If there is any content that you would like to see on a future W.O.W Wednesday I would love to hear your suggestions. I want to continue to provide content that is useful and relevant to my readers.
I am looking forward to seeing all of you #summerfunchallenge18 posts.
Make today amazing!
In grace & gratitude,
Donalisa
Click here to purchase Brene Brown's, The Gifts of Imperfection. It is a wonderful resource and I highly recommend it!